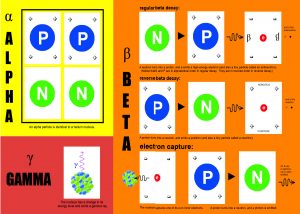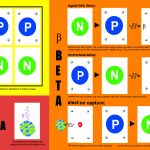 "Nuclear War" (a game about radioactive decay)
$2.95
Description
This game is for either middle school or high school.  The scientific in formation you will need is given in the instructions.  Ideally, the game is intended to supplement the study you are already doing about atoms and decay, but the game can be used as a stand-alone.
The cards need to be printed in color on heavy card stock, but the playing mats can be printed onto plain paper.  (I just print everything on my home laser printer.)
This game can be played with as few as 2 players or as many as 12.  Players are split into 2 teams.  Because everyone on a team moves at the same time, there is very little "wait time" in this game.  Players are mentally engaged the entire time.  Teams try to get rid of their unstable nuclei cards by assembling sets of cards that form a type of radioactive decay.  It's hard to make nuclear science fun, but this game manages to do just that!
Here is a video showing how to play the game: