Hydroplate Theory 101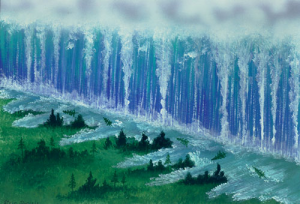 These lessons will take you through part 2 of the textbook "In The Beginning" by Dr. Walt Brown, PhD.
Click here for a video introduction to this book.   This 15-minute video will give you an overview of what is in the book, a very short bio of the author, and directions on how to access the book online  (The websites I will show you are www.creationscience.com and hpt.rsr.org/flipbook/)
Each of these links will take you to an info page for that lesson where you can access the lesson videos, download any template pages you will need, see activity and lab suggestions, and see my suggestions for follow-up reading.
I will post the lesson videos several day before the date listed so you can watch them ahead of time if you'd like to.  Then on the official lesson day, you can use the zoom link provided to join the live class.  From 7-8pm we will watch the lesson videos together, then from 8-9pm we'll have a full hour of Q&A.
Lesson 2  (Q&A on Dec. 8)
Lesson 3   (Q&A on Dec. 15)
Lesson 4   (Q&A on Jan. 5)
Lesson 5    (Q&A on Jan. 12)
Lesson 6    (Q&A on Jan. 19)
Lesson 7    (Q&A on Jan. 26)
Lesson 8    (Q&A on Feb. 2)
Lesson 9    (Q&A on Feb. 9)
Lesson 10    (Q&A on Feb. 16)
Lesson 11    (Q&A on Feb. 23)
Lesson 12    (Q&A on Mar. 2)
Lesson 13   (Q&A on Mar. 16)
Lesson 14   (Q&A on Mar. 23)