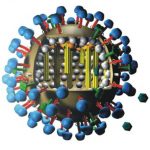 This course is designed for students in middle or high school and gives an overview of the study of viruses.  (It also includes a lot of cell biology, plus general science and chemistry concepts.)
Please be aware that the course is in process right now.  I reserve the right to make changes and additions as I go along.   (It will become a product to purchase as of June 1, 2020.)
Also please be aware that my webstore software is in the process of being upgraded to the latest version.  The current version works okay in general, but now and then it will get buggy about telling people they need to log in when they are already logged in, or not showing quizzes.  These are bugs I am unable to fix on my end. They usually relate to certain browsers, or whether a customer's ad blocker is on or off, or whether their computer has saved an old cached version of the site.
Things you can try if you run into bugs:
1) Turn off ad blocker temporarily.      2) Clear your computer's cache (Google it if you don't know how)      3) Clear your computer's cookies.      4) Worst case, try signing up again and see if the issue disappears.       5) Contact me if the issues don't clear up. 

[NOTE: If your issue is that you can't gain immediate access to the course, try it again later, giving me time to do my twice-daily manual processing of any orders that are not immediately cleared by Paypal.]
******************************************
You will need to download and print the template pages before you start each lesson.  There are also info pages available that give you a written summary of what was covered in the lesson.  Each lesson comes with one or more activities and optional supplemental videos.
If you would like to download all the necessary pages in one go (instead of one at a time when you get to each lesson page), here are some links:
All template pages for Intro to Virology
All info pages for Intro to Virology
All final drawing samples for Intro to Virology
If you would like to see a list of the resources I used in my research, here is a bibliography.
Intro to Virology Bibliography
******************************************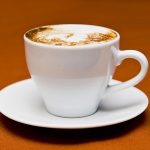 NOTE:  If you are enjoying this course and feel that it is benefiting your student(s), and you'd like to say thanks, I have added a "Buy Me a Coffee" option in my store.

*******************************************
List of Activities for each lesson:
1) Make a paper model of adenovirus and TMV, video on how to draw icosahedron on an orange,    2) Online activity about scale,   3) Word puzzle, printable card game about virus photos, virtual PCR test,   4) Make a model of T2, worksheet with funny video as prize, hands-on experiment "Black Box"    5) Hands-on membrane lab, video about triskelion geometry, memory match word game online,    6) Online matching game, online ribosome activity, online game about cell parts,    7) Virus classification worksheet, online memory match game, hands-on activity to make capsid cookies,    8) Viral Crimes and Misdemeanors worksheet, online Jeopardy game,    9) Online Jeopardy game,   10) Online game from CDC, two rounds of online game "Who Wants to Be Villionaire?"
In this lesson we look at the most common shapes that viruses take.  We also look at their anatomy and label their parts.  (We will find out more about what these parts do in a later lesson.)  We also review what protein is made of, and we what we mean by "genetic material." [...]